Event Security Done Right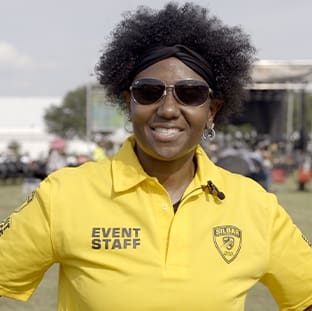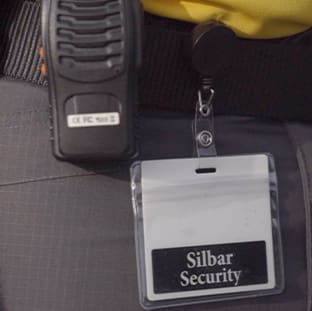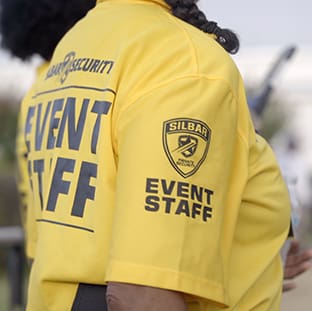 Event Security Services & Staffing
We offer many services to help secure your event, including parking enforcement, access control, crowd control, and emergency response.
Our experience comes from our foundation in law enforcement. Silbar Security has a reputation of delivering exceptional services for events and venues. From just one day to multiple-day events hosting thousands, our Event Staff Associates are continually updated in response to industry trends and threats, which translates to a successful event.
We manage each event strategically and take action by identifying potential risks and developing preventative measures that minimize them. Our comprehensive approach to event security services ensures your audience feels safe and secure throughout their experience.
Our event security teams are trained and experienced in managing large crowds, ranging from a couple of dozen to several hundred and more. We create a safe environment for your audience while also preventing property damage and other issues.
From initial planning to staff training, we walk you through everything you need to know about keeping your event regulated and protected.
When hosting an event, keeping everyone in attendance safe is one of the most important responsibilities. Whether it is a private event, corporate seminar, concert, or festival, Silbar Security's event security has the tools and expertise to ensure it runs smoothly.
Crowd Management
Security Officers
Greeters & Ushers
Ticket Takers
Guest Services
Parking Services
We place health and safety above all, so you can concentrate on delivering the greatest experience to your audience.
What Are The Benefits of Event Security?
Any event, large or small, can benefit from the presence of highly trained, professional event security officers.
As an event organizer, you must examine your venue and crowd from various angles to ensure you have all the appropriate security measures. This includes:
Creating a general event security plan respective to your event's location, venue, and number of attendees
Understanding any security threats that may face certain performers or speakers
Taking steps to keep media or unwanted attention away from your event
Identifying any venue vulnerabilities (such as limited escape routes)
Creating checkpoints that prevent unauthorized access
Implementing appropriate ID checks and registration procedures
As you can see, there is much more to event security than simply deterring criminals and having an escape route. You need to know precisely what threats face your audience at any time and have the right team behind the scenes and in the crowd. That way, you know that there will always be professional help when you need it.
Silbar Security - Your Event Security Partner
With years of experience and comprehensive training, Silbar Security can provide security teams equipped for any event. From concerts and festivals to rallies and sporting events, our team has the manpower and expertise required for any venue or occasion.
We have spent years training and building up highly professional event security teams that can manage events from single-day to multi-day. We use police-grade technology, vehicles, and body cameras to deliver unmatched service and unwavering protection.
Learn more about what we can offer by contacting us. Take advantage of our complimentary consultation to find out exactly what you need to see your event succeed.