Silbar Security® is proud to offer law enforcement grade products, services, and technology to our clients.
Services
When your customers are in their home and neighborhood, they don't want to worry about whether or not they're safe. Give your customers peace of mind day and night, with Silbar Security's highly trained professional officers. Our residential services include Marked Vehicle Patrol, Foot Patrol, Bike Patrol, and even K-9 Units (in select markets, if available).
Coverage Includes:
Apartment complexes
Multi-family housing communities
University – student housing
HOA / Home Owner Associations & Property Owner Associations
Commercial Services
With the increase in thefts and crimes occurring in public locations, you owe it to your patrons, visitors and business associates to provide a worry-free experience. Silbar Security can provide that experience through years of expertise and knowledge.
Coverage Includes:
Construction sites
Hotels and motels
Shopping centers and retail stores
Financial institutions
Auto dealerships
Corporate Services
Your company's image is on display at all times. You've spent a great deal of effort on your marketing and advertising in print and media. You should have that professional image portrayed as well when visitors and employees are on your property. With a representative from Silbar Security on your property, your image will continue to portray the confident and caring values you've worked hard to establish.
Coverage Includes:
Front desk security
Access control
Concierge services
Business Services
Everyone encounters stress when they have to complete certain requirements for their job. A professional security officer from Silbar Security can make those uncomfortable situations easier on everyone involved.
Coverage Includes:
Employee terminations
Employee protection (in select markets, if available)
Money escorts
Event Staffing
Public events bring a special challenge to not only the event organizer but the patrons and members of the community as well. From traffic and crowd issues to the monitoring of alcoholic beverage consumption, Silbar Security is your answer to running a safe and secure event. Not only will your patrons thank you, but the community where the event is held will be appreciative as well.
Coverage Includes:
Festivals
Music and entertainment venues
Sporting events
Contact Us Today
888.580.0868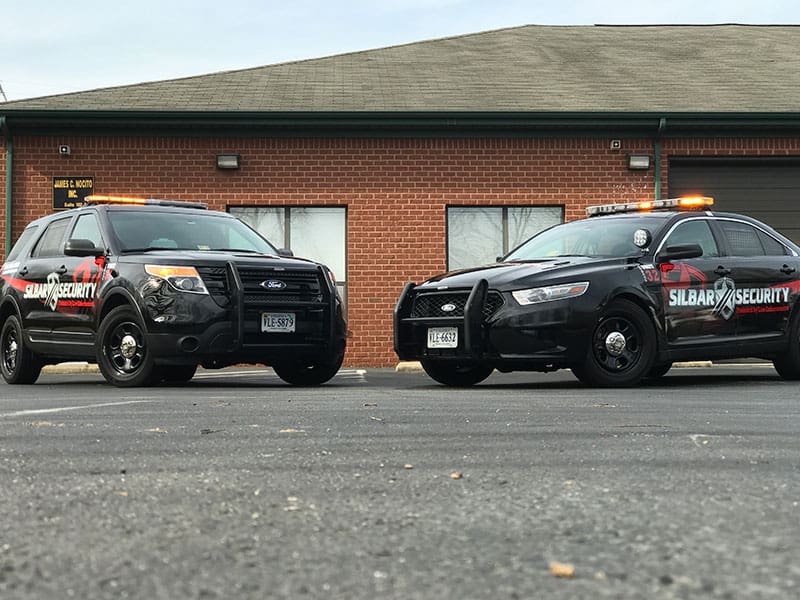 On-Site Security Officers
Silbar Security our licensed security officers are law enforcement trained in duties such as patrol observations, access control, asset protection, crime deterrent, and many other security services. Our uniformed security officers are diligent in their observations, report-taking and will perform their duties in a courteous and professional manner. Silbar Security® also provides full operational support and communication to ensure both the guard and your property are safe. In addition, our on-site security officers are available as armed or unarmed and are dedicated to a property.
Roving Vehicle Patrol
Our roving vehicle patrol is a popular cost-effective option for budget restricted properties. A trained Silbar Security® patrol officer visits your property at random intervals in our clearly marked and professional patrol vehicles. Any evidence of criminal activity is accurately recorded, and we notify local law enforcement. With Silbar Security® patrol service, the following services are included:
Rapid response to resident complaints
Trespassing enforcement
Foot patrols of your entire property
Access control – locking and unlocking services
Maintenance reports – lighting, broken gates, doors and more
Parking enforcement
FREE vacation home/business checks